So far this year I've managed a whole rack of woodwork projects, including a chessboard and pieces, a bike shed, a hefty big workbench, and some storage for all my paper, so I decided to take it easy for a bit.
No I didn't! I realised the paper storage needed a friend. My drawing board is just too big for the room it's in, and my art supplies are taking over the place, so I reckon a storage box with a smaller tilting desk on top will do the trick. So, I've got the plans, and I've got a big stack of timber. Step one: cut everything to size. Step two: realise the standard timber measurement is 2.4 metres. This includes my 2.4 metre shed, giving me immediate storage issues: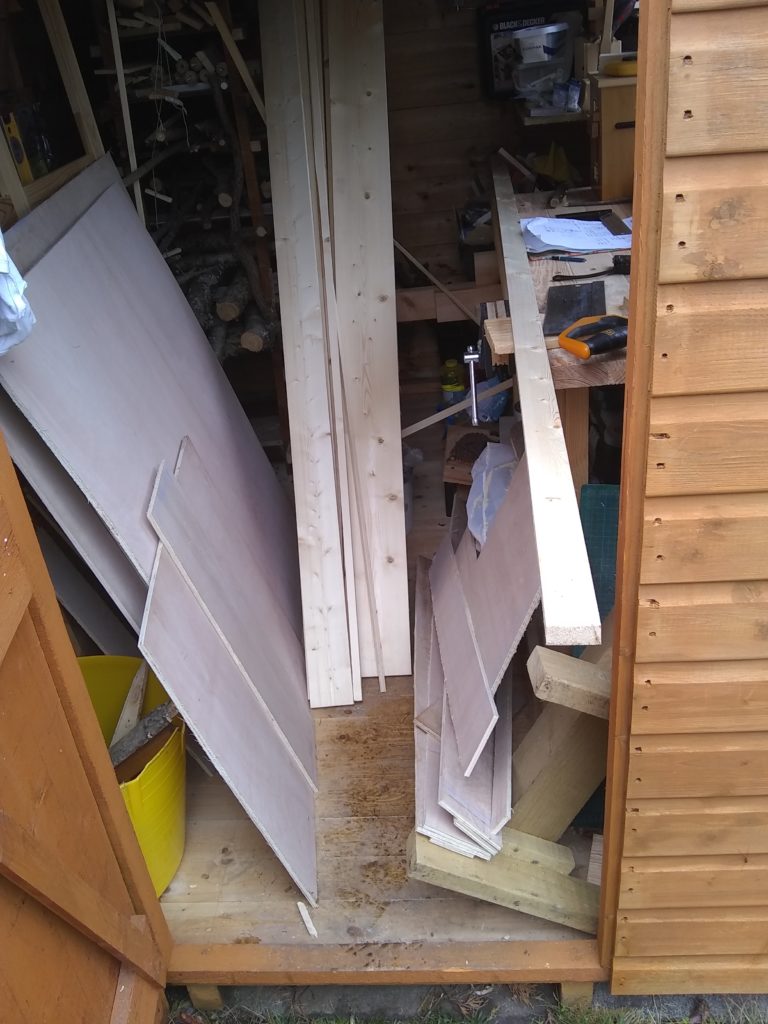 You might have noticed the footprints there – I have exactly enough space for myself there, which means the plywood there is going to have to bunk up in the bike shed while I build the frame because Scottish October says everything needs to stay under cover at all times. More updates soon!